As we move into 2016, the Affordable Care Act (ACA) will continue to impact the healthcare industry in a variety of ways which executives will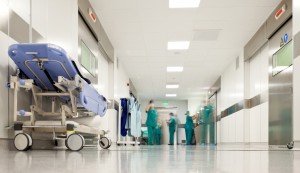 need to be prepared to address.  Here are some of the key items for healthcare executives to-do lists as we move into a new year based on our work in the healthcare industry.
Be prepared for increased demand for patient services.
The ACA has increased the number of patients with health insurance coverage which will increase the demand for care in many hospitals and health systems, according to the Kaiser Family Foundation.  While these increases in patient traffic will likely boost revenues and lower uncompensated care costs for hospitals, it will also stretch the capacity of some hospitals to their limits. The impact on specific hospitals will also vary depending on whether the hospitals are in states that expanded Medicaid coverage through the ACA.
Look for patients to do more price shopping when it comes to medical care.
According to the Wall Street Journal, there were 95 hospital mergers and acquisitions last year.  Elements of the Affordable Care Act encourage these consolidations since they can have a positive impact in terms of promoting best practices and quality initiatives when done in a competitive marketplace.  However, mergers and acquisitions also have the potential to create monopolies in some areas which often result in higher prices and fewer choices for patients.  This may also cause increases in health insurance deductibles and copays for patients and higher taxes to support Medicare and Medicaid.  With costs going up, more and more patients are likely going to be asking for prices up front and shopping for lower costs on their medical care, particularly when it comes to routine and diagnostic tests.  We've talked with consumers about pricing transparency around the country and many tell us they have started to look at the costs they will incur before selecting a healthcare provider. This is a growing practice and we expect this trend to continue with more consumers "shopping" healthcare.
Evaluate what impact specialty healthcare competition will have on your product lines.
A number of organizations are looking to expand their market share in specific product lines across the country.  For example, McKesson Corporation acquired U.S. Oncology, one of the largest oncology groups, and now has more than 1,300 oncologists in its network, as well as controlling a $2.8 billion portion of the cancer drugs they prescribe, according to an article in Forbes.  In fact, this group serves nearly 20% of all U.S. cancer patients. In addition, other specialty cancer hospitals are being opened all over the country, including top brands like MD Anderson Cancer Center which continues to open centers and increase affiliations. While these expansions may bring care standards and clinical trials to areas where they are not currently available, they will also be taking market share from hospitals which currently offer these services in particular areas.  Our work shows that health systems need to continually promote and monitor consumer opinions about specific product lines or they risk not being in a consumer's consideration set when they need specific care.
Prepare for the shift to payment for successful outcomes, not volume.
The Affordable Care Act has provisions which will require hospitals to focus efforts on successfully treating patients to get paid, not just completing procedures.  While still paid for volume today, hospitals will need to evaluate how they provide patient care as the system changes from fee-for-service to pay-for-performance.  To stay financially solvent, hospitals will need to cut waste, collaborate on new payment models such as ACOs, collaborate with physicians, patients and payers to coordinate care, invest in physician groups and primary care to keep patients healthier, and employ big data healthcare analytics to use trends from patient data to drive new strategies and decision-making, according to Becker's Hospital Review.  By conducting research with physicians, nurses, and administrations around the country, we are able to help healthcare organizations understand what they struggle with in terms of outcomes so they can work to address issues which lead to better results for patients.
While these are only some of the implications of the ACA on hospitals, having the following steps on your to-do list will put you in a better position to start 2016, so consider:
Evaluate your capacity by facility and product line to ensure you can handle increased volume.
Determine how far you want to move toward published pricing and pricing transparency as more patients shop for healthcare.
Look at the existing and potential competition for your most profitable product lines to determine where you may have to fight for market share.
Review patient data and gather staff input to determine how and where efforts need to be focused to ensure positive outcomes for patients.
About SRA Research Group
SRA Research Group is a solution-based consultancy with the vision to help our clients by delivering the fundamentals – Strategy, Results and Achievement – since our founding 30 years ago. Our firm provides research services and support to healthcare organizations geared toward understanding and measuring how to attract and retain patients and prospects. We are a trusted partner that helps frame issues, develop solutions, and refine opportunities.
Contact SRA at (561) 744-5662
Visit our website at www.sra-researchgroup.com
Follow us on Twitter @SRAResearchGp
Follow us on LinkedIn at https://www.linkedin.com/company/sra-research-group