MONDAY MEETING
By Dennis Glade
Palm Beach Post Staff Writer
S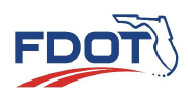 ince starting the market research company SRA in 1985, CEO Barbara Allan has worked throughout the United States to help companies in need.
Using telephone surveys, focus groups or advanced statistical analysis, SRA Research Group specializes in analyzing a client's audience.
The results can uncover behaviors, characteristics, attitudes and lifestyles.
The goal is to help clients create better products and services.
SRA works with for-profit and nonprofit organizations throughout the Southeast and Latin America.
Besides her work at SRA, Allan serves on the Palm Beach Gardens Medical Center governing board, the Seacoast National Bank community board and the Palm Beach County Early Childhood Cabinet.
Hometown: Jupiter.
Education: Bachelor's degree in education and history from Waynesburg University in Pennsylvania; gerontology certificate degree from Western Carolina University in North Carolina.
Family: Husband, Bob, and 7-year-old golden retriever, Becky, who spends her days at the SRA office.
About your organization: SRA is a full-service market research company. We work with a lot of organizations to help them plan and figure out how to make decisions in terms of new products and new services. Many times our work is about retaining customers.
We do a lot of work with major corporations around the country to understand the competitive needs that exist and the best ways to satisfy their customers' needs.
We have 10 employees here at our office in West Palm Beach . We used to have all employees under our roof, and now we have migrated to a different formula.
We have a lot of strategic alliances that allow us to really expand the work we can do. We're not limited by geography, in terms of where our employees come from.
First paying job and what you learned from it: I worked for some retailer, and I remember going to my boss and I told him that I had some ideas. He told me, "I'm not paying you for your ideas; I'm paying you to come and do what I tell you to do."
That has stuck with me after all these years, because employees, clients, everybody has some great ideas, and you never dismiss anyone like that.
What is a typical day for you? The day starts with exercise, then meetings all day long, and most days vary tremendously. We do an enormous amount of work around the country and instead of flying all around the country, we are now doing a lot of things through the Web and electronically
First break in the business: After graduating from college, I wanted to get into the research field, so I interviewed with a large company, Rinfret-Boston Associates in New York City. I convinced them that I was going to be able to offer a lot, and if they hired me they would be getting a great deal of value. While I didn't have experience, I would be a good producer and I was able to get my foot in the door.
When I started SRA in 1985, I was in a position where I met some people from a new emerging company, a lot larger than our company, called Office Depot. Office Depot hired us and worked around the country with us for a seven-year period. That was a tremendous break for us.
How has your field changed, and how is your organization adapting? Fifteen years ago, you would be getting an interview with me at an airport, because I would be constantly traveling and constantly on the road. As opposed to doing in-person focus groups in Chicago, Los Angeles and New York, we are using the Internet to be able to connect without the travel.
The market research business is changing dramatically, and we are always trying to stay one to two steps ahead of where things are going. We are looking at new industries and areas that are fertile ground. We keep developing new opportunities.
What do you see for the future of SRA? To continue on the path that we started on several years ago by attracting and getting involved with clients where we are not only giving them information and helping them grow their business, but also making the world a slightly better place. We have started to do more work for nonprofit organizations, and we're doing a very large project for Workforce Florida. We are getting involved with projects where we think there is some real meaning.
Best business book you've ever read: Drinking From the Fire Hose by Christopher J. Frank and Paul Magnone.
Best piece of business advice you ever received: When I first opened SRA, one of my clients looked at me and said, "If you always raise the bar and if you are committed to always providing the highest quality, the best service, and are really passionate and love what you are doing, you're always going to have clients. If you have that combination, you're always going to have people knocking at your door."
What you tell young people about your business: You have to be curious, ask a lot of questions and have perseverance. Anything that's worth accomplishing takes some time, and if you're motivated just by money it's not going to work. You have to really love what you're doing, and you have to have fun and continue to be curious.
Many successful people learn from failure. Do you have a failure that you can share and what you learned from it? Many years ago we had a situation where there was inadvertently an issue with one of our surveys. I went to the client and I said there is an issue and we apologize. The client said that they wouldn't have known otherwise, and they appreciated our integrity and that we brought this to their attention.
The most important thing is when you have a mistake, and everybody makes mistakes, you need to admit it. I think failures or mistakes are the best things to happen, because you learn from them.
What do you see ahead for Palm Beach County? I think Palm Beach County is a beautiful place. We have had some tough breaks here in the past three to four years with the economy. I think there will be a slow resurgence in building, and what I would like to see in Palm Beach County is growth and development of many new types of businesses moving here. Different types of industry clusters outside of tourism and development, like biotech, higher-paying jobs to ensure that people who are growing up in this county don't have to leave this county to get jobs.
Power lunch spot: My favorite power lunch spot is sitting at my desk and having lunch while talking to a client who may be in New York or Chicago, but we're having a good time. And they're not seeing what I'm eating. I'm not seeing what they are eating, but we're sharing information, sharing insights and we're having a good time.
Where we'd find you when you're not at the office: I have a house in Brevard, N.C., in the mountains of western North Carolina, and I have an office there and I'm there every five to six weeks. The difference of my view from the office is that when I'm looking outside I can see deer walk by.
I'm also part of a lot of different organizations; a lot of evenings are spent tending to my responsibilities with those organizations.
What is the most important trait you look for when hiring? Integrity, honesty, curiosity, sense of humor and don't take yourself too seriously. Obviously technical capabilities are important. A person needs to be able to come to the table and not only understand the market research business, but they also need to have some understanding of the business overall.
Find this article at:
http://www.palmbeachpost.com/money/monday-meeting-jupiter-researcher-helps-companies-communities-2233082.html