There are far too many examples of corporations who have lost touch with what their current and future customers want and need. As a result, they have seen their fortunes plummet and, in some cases, have been forced to declare bankruptcy. A textbook case is Blockbuster which, as the story goes, some 15 years ago, was approached by Netflix, a new kid on the block, about working together to create an online brand that could be cross-sold in retail outlets. It has been widely reported that the Netflix executive got laughed out of the Blockbuster offices. Fast forward 15 years and Netflix is almost a $30 billion corporation, while Blockbuster retail outlets now rest in the dinosaur graveyard.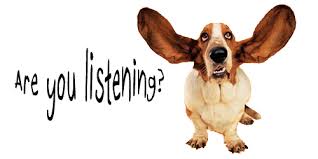 Every day, the lessons we see with our clients show that all aspects of business are rapidly and dramatically changing, with key factors contributing to ongoing change being:
Globalization
Smarter, empowered and more demanding customers
Growth of customization and personalization
Dominance of technology
We also see that while change happens continually, some corporations think they can get by without evaluating what current and future customers need and want and continue to follow an outdated rule book.   Playing it safe with what works today creates a stage for obsolesce. Without change, it is impossible to remain a relevant and sustainable organization.
One of the key factors to remaining relevant is listening to and carefully anticipating the direction and needs of existing and prospective customers. For example, many years ago, SRA conducted numerous qualitative projects for a prestigious newspaper to determine how to appeal to younger audiences. These younger prospects told us everything they touch and use is getting smaller and immediate and told us- . "Why can't the print news media understand this?" You probably know how this story played out. We also scratch our head when seeing Patek Philippe watch ads that show an older man sitting with a young boy with the tagline being, "You never actually own a Patek Philippe. You merely look after it for the next generation." We wonder if this young boy has ever heard of smartphones and Apple watches that provide many apps in addition to getting the time?
In understanding current and prospective customer needs, we have found our successful clients are those who frequently reach out to customers and develop processes to understand what their targeted prospects want and need. These efforts help keep our clients ahead of the obsolescence curve and let them make business decisions with clarity and knowledge, as opposed to opinions shared at executive meetings.
Our mantra for staying relevant is LISTEN!
L = learn and pay attention to what customers and prospects want and need
I = include customers in decision making through customer engagement groups, such as forums, advisors, and boards
S = see what your customers and prospects are doing/saying via social media listening, ethnography, online communities, and primary research
T = touch your customers frequently with meaningful and relevant information and offers
E = engage your customers with your brand to create loyalty
N = nurture relationship with them so they think of your brand first
Staying in business means staying ahead of the curve and adapting to meet the changing needs of current and future customers. Otherwise, you may find yourself and your company without a reason to be in business.
About SRA
SRA Research Group is a solution-based consultancy with the vision for our clients based upon the fundamentals we continue to deliver – Strategy, Results and Achievement – since our founding 30 years ago. Our firm provides research services and support to organizations geared toward understanding and measuring how to best keep their customers and clients satisfied. We are a trusted partner that helps frame issues, develop solutions, and refine opportunities.
Contact SRA at (561) 744-5662
Visit our website at www.sra-researchgroup.com
Follow us on Twitter at @SRAResearchGp
Follow us on LinkedIn at https://www.linkedin.com/company/sra-research-group